24 to 30 August, 2009 – Fertőd, Sopron, Balatonfüred, and Hévíz, Hungary
Eastern Hungary. Almost Austrian. Lots of German, and some more Germanic influences. The photo captions tell most of the stories. We got in some serious camping, and a little bit of hiking, too. But still, most of it seems quite hedonistic, hey.
---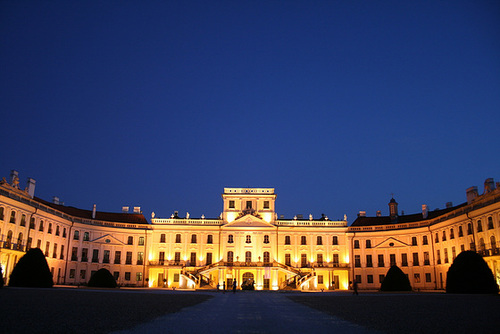 Our Palace For The Night
This beautiful palace is in Fertőd in the east of Hungary. It is, like many palaces, open during the day for tours. Unlike many palaces, they have some rooms on the top floor of one wing which are available to stay in. We decided to spend a night. We were the only guests the night we were there. Our palace. :D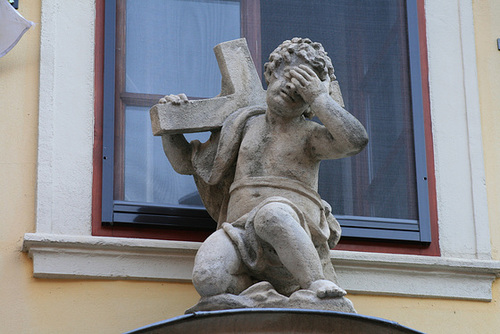 Oh No!!!
A cherub in Sopron realises that he has come this far and left something at home.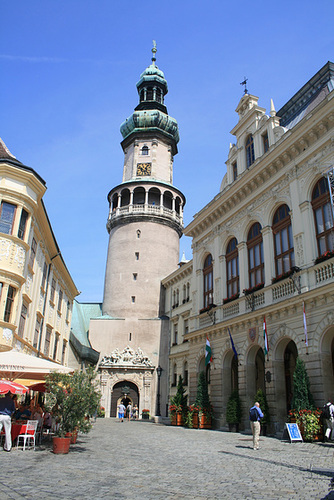 Sopron
The fire tower in Sopron. Built on an old Roman gate, the base is 12th century, the middle is 16th, and the top is late 17th.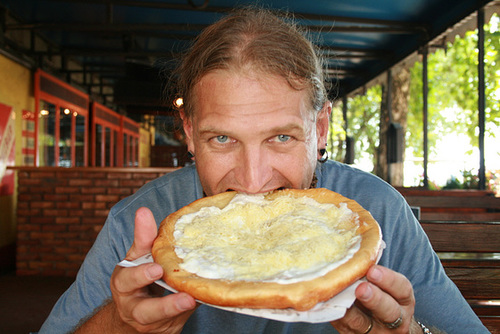 Hoeing In To A Langos
Langos. Fried dough, topped with sour cream, cheese, and plenty of garlic. Fantastic!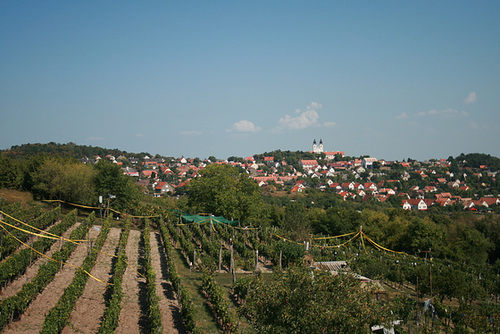 View of Tihany
We went for a bit of a hike around the Tihany Peninsula on the shores of Lake Balaton. This was one of the views.



Everyone Understands the Language of Alcohol
Our Slovakian neighbours when we were camping. We could not manage much communication, but their firewater was fantastic! Homemade by the grandfather of one of the boys.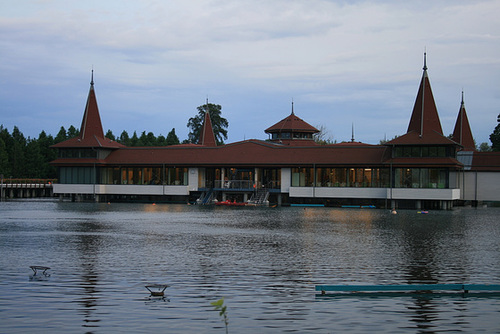 More Beautiful Thermal Waters
A fantastic lake, at 36°, and not too strong on the sulphur. We spent over 5 hours here, and added a massage to the experience. We were here 14 years ago, too.
---