14 to 17 August, 2009 – Gent, Goes, Grou, and Utrecht
You can't drive this close to Gent and NOT stop for a coffee, can you? What's the harm? Well, the harm is that you could leave a bag at the waterfront café. OK, so Gent is gorgeous by anyone's standards. We parked (which was an event in itself), walked through town, and decided we needed longer still, so re-parked. Then we had coffee and enjoyed even more of the historical centre. Then we drove to Goes, in Holland, to visit some of Dad's side of the family.
---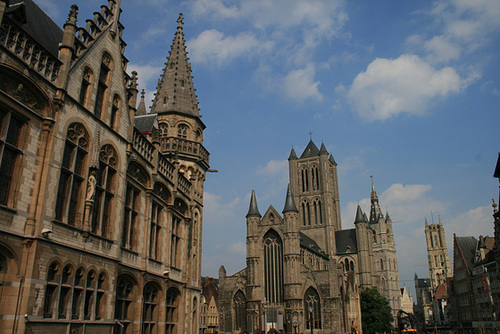 Gent
Some of the beautiful spires and towers which create Gent's magnificent skyline.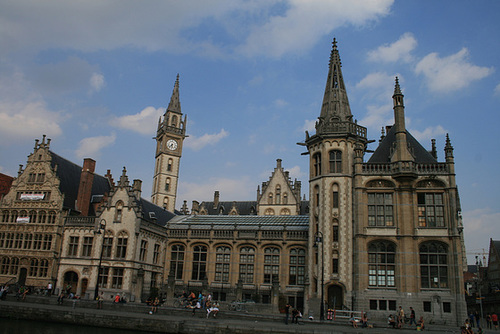 Gent
Driving from France to Holland had us necessarily passing close to Gent. Who could resist stopping for a coffee in such a pretty city?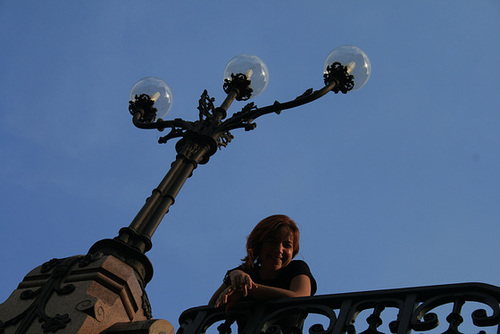 Jo With New Hair
Style: Madrid. Colour: Richard.
---
Upon arrival in Goes, we realised one bag was missing, 90 minutes drive, across the border, back in Belgium. We found some photos on the internet of the waterfront cafés, found the place we had coffeed, Googled them, rang them, and they went to the table where we had sat and found our bag, still there. So, our drive the next day ended up being via Gent.
---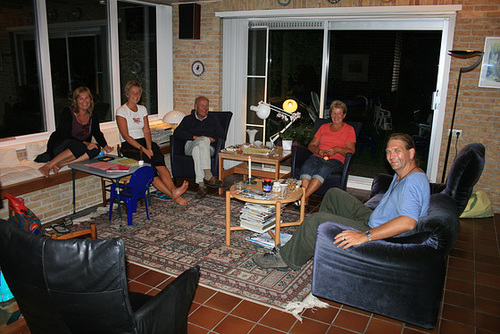 Extended Family In Goes
Family from my father's side. Karen, Inez, Kees, and Didi.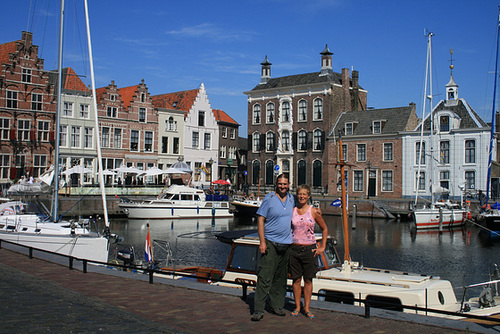 With Inez
Along the Goes waterfront.
---
Our destination that day was a town called Grou, in Friesland, in the north of Holland. This is where Sepkje and Anne live, the wonderful couple who generously let us use their car for the last week and a half. They ensured that our last full day in Holland was spent doing some wonderful things!
---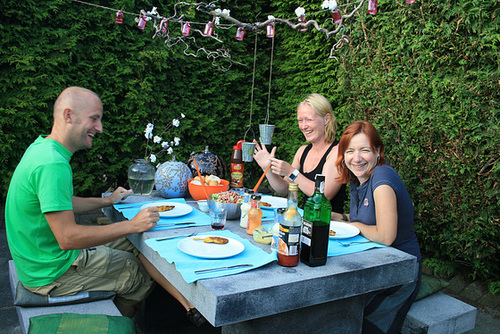 Yet Another Great Meal
Anne and Sepkje, BBQ in Grou. These wonderful friends went over and above the call of friendship and lent us their car for the last week, allowing us to cover so much ground. All the rellies, and friends in neighbouring countries. Thanks guys, you are our heroes!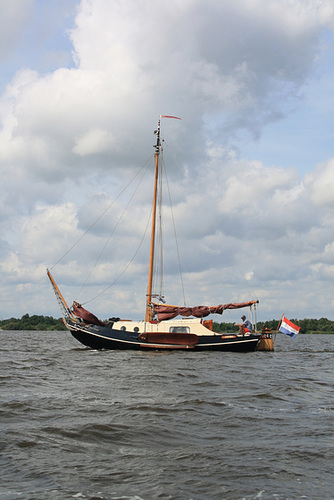 On The Water, Grou, Friesland
We spent our last day in Holland on the water in a sloop. This was one of the great wooden boats that graced the water. It was Sunday, and the weather was great, so many families were out, putting through the waterways and canals. It was beautiful, and a wonderful last day.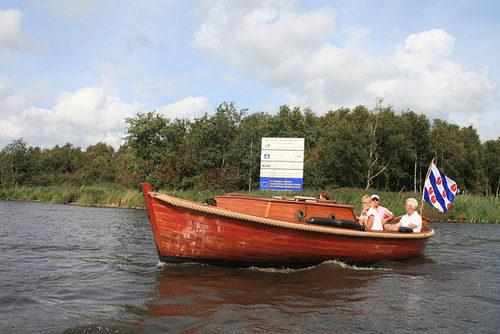 A Cute Boat Out On The Water
Beautiful wooden boat flying the Friesian flag.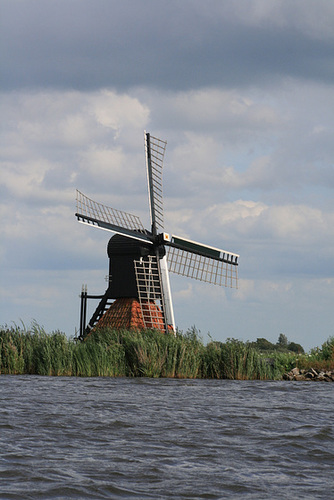 And A Cliché To Finish With
What is a visit to Holland without a windmill photo?
---
And finally, a night in Utrecht again with Rianne and Paul, before our flight to Budapest. There must be something about that bag at the moment, because we had forgotten to take out our pocket knife and sunscreen (liquid, of course). Lucky we were at the airport early, so we had time to go back and check them in. Otherwise, we would have had to say goodbye to some things.