8 to 14 August, 2009 – Luxembourg, Nancy, Metz, and Reims
Having met some wonderful people on our travels, both recently and some from the more distant past, we created a little loop. This was made possible due to one particular couple, Sepkje and Anne, who we met in Cuba. They lent us their car, meaning we were not public transport dependent. Thanks so very much, guys!!!
So we drove to Luxembourg, where we were the first guests of Maren. She moved from Germany four days before our arrival, so is a "newbie local". We met Maren in Burma (Myanmar) some years ago, and have stayed with her once before in Germany. Being new to Luxembourg herself, she was more than happy (if not down-right keen) to take us to the forests to explore some of Luxembourg's trails. This suited us perfectly, having done almost nothing else but eat in the last few days.
---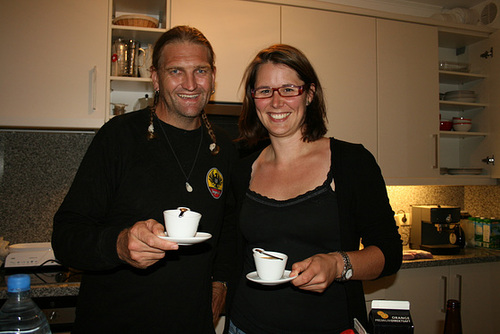 Maren
From Germany, living in Luxembourg, met in Burma. Great coffee in great coffee cups.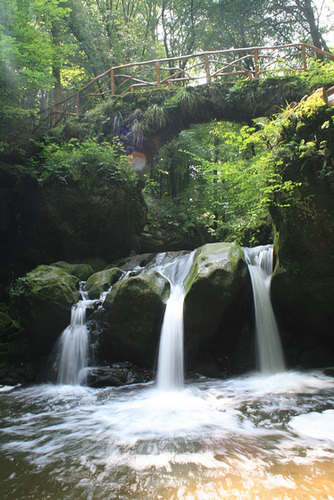 Triple Waterfall
In the hills of Luxembourg.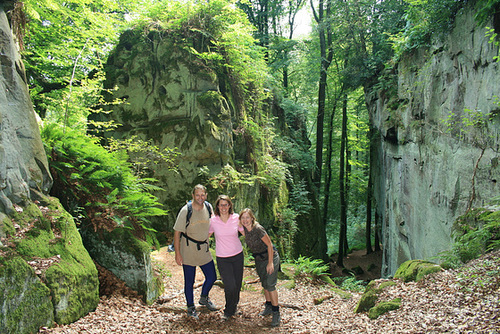 Hiking With Maren
Discovering Luxembourg's wild side.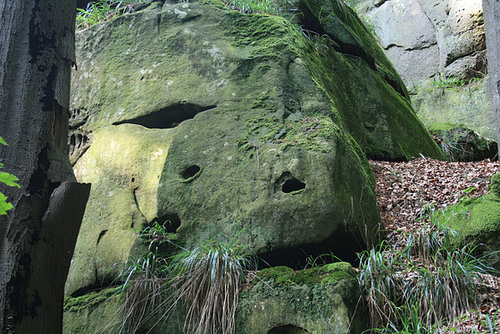 A Face In The Rock
Chewing grass.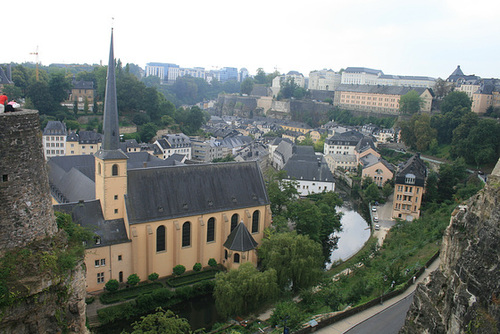 Luxembourb City
A view from one of the old stretches of wall.
---
After this, we had a few days to ourselves, and so we camped near Nancy in France. We visited Metz as well. Enjoyed mussels, looked at Art Nouveau and medieval architecture, wandered the lanes, and absorbed the atmosphere. We became French through osmosis.
---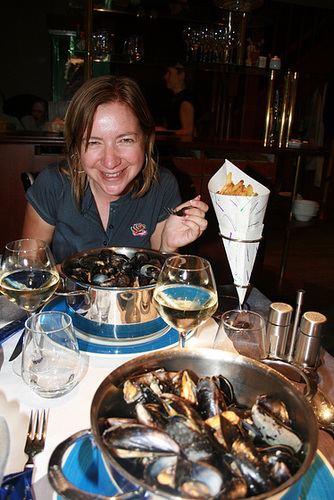 Mussels - So French
One pot has mussels with white wine and onion. The other, with Roquefort. We were not expecting such generous serves - somewhere in the vicinity of 80 to 90 in each pot!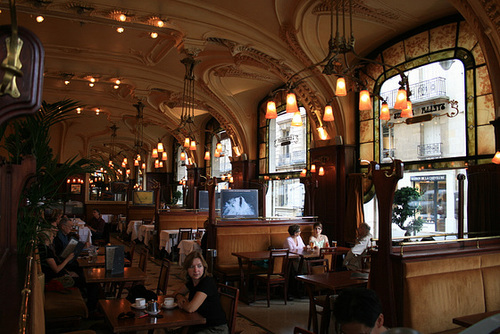 Coffee At L'Excelsior
L'Excelsior, Nancy, a fine example of Art Nouveau.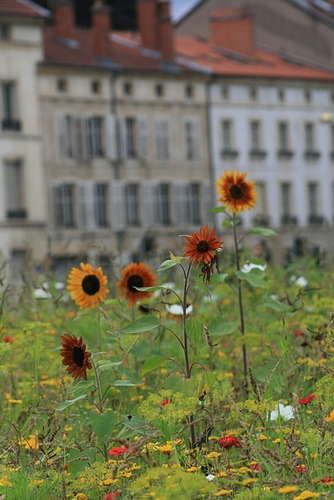 Nancy
Flowers in a square in Nancy.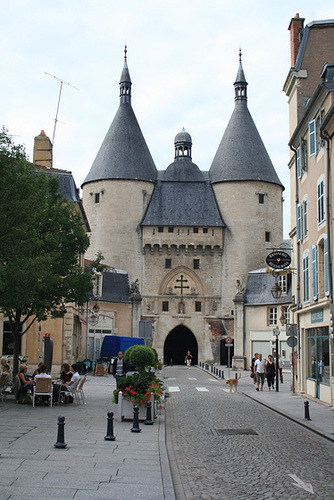 Medieval Gate
One of Nancy's oldest gates.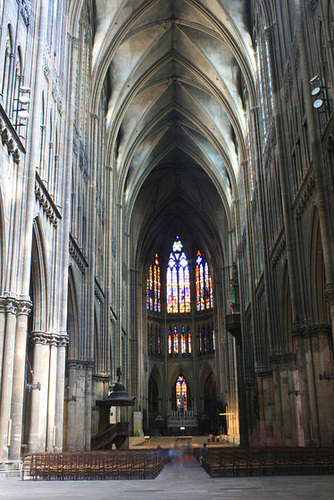 Overwhelming
The cathedral in Metz, making every visitor feel very, very small.



Metz Cathedral
It was surprisingly light inside the cathedral, with so much glass filtering the light in.
---
Then to Reims, in the heart of the Champagne. Again, by invite, we found ourselves in a house of a pair of gorgeous and hospitable locals, only too keen to ensure we left thinking their town was the best in Europe. A perfect visit, with them both falling over themselves in attempts to ensure we were well looked after.
---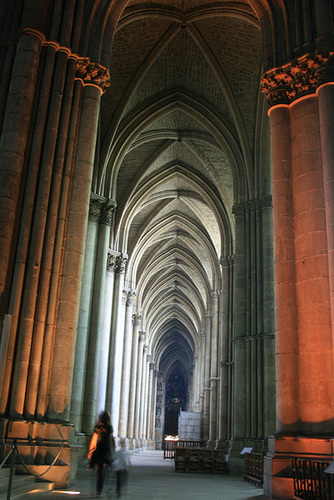 Reims Cathedral
A side aisle of the cathedral in Reims. These cathedrals really make you feel so incredibly small.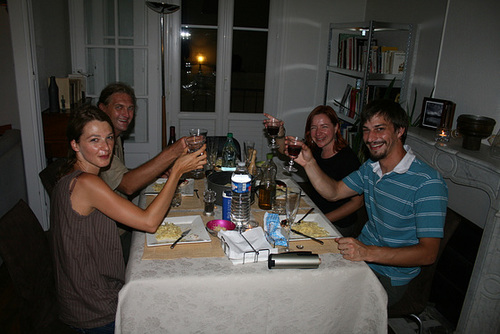 A Toast To The French
Why wouldn't you toast the French? When you have food and wine and champagne this good, then they deserve acknowledgment. Actually, it began in Costa Rica when a poor translation on a menu ended up with "Toast To The French" instead of "French Toast". We met these two lovely French people, Amelie and Gauthier, while in Costa Rica. They lured us to their apartment in Reims with the promise of a good champagne tasting! They wined us, dined us, and showed us the sights.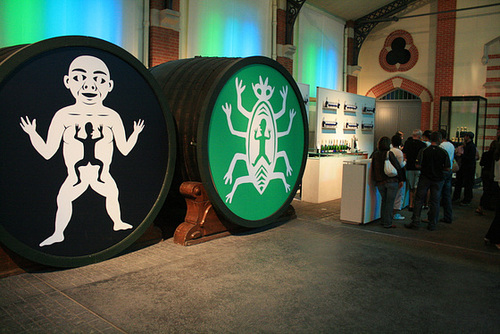 Domaine Pommery
One of "the things" to do in Reims is visit the cellars of the champagne producers. Hip and groovy Domaine Pommery was the one where we ended up.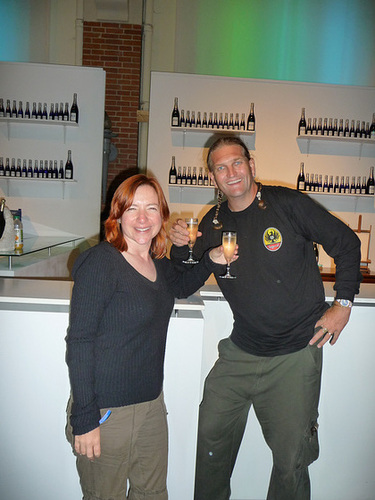 A Glass Of Pommery
A cellar tour includes a glass of the good bubbly stuff. Domaine Pommery, Reims.
---