2 to 8 August, 2009 - All over Holland
We flew in to Amsterdam, and my uncle was waiting. And so began a short string of catching up with family. We had a series of excellent visits, with wonderful catch ups all round. Photos from all the catch-ups included, except unfortunately with Jan and Nora! We forgot to take any photos there!
---

Amsterdam
Typical street scene in Amsterdam. A little cliché, perhaps.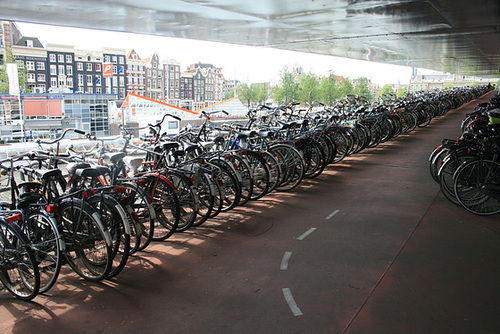 Another Dutch Cliché
A multi storey bicycle garage in Amsterdam.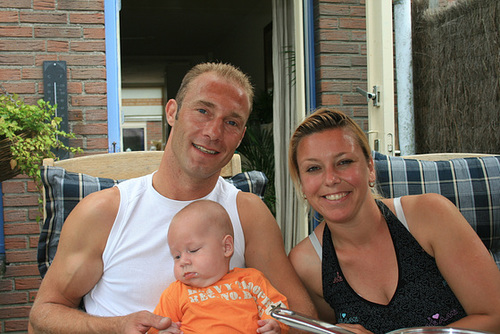 Daniel, Dion, and Vera
My cousin, with new husband and very new son!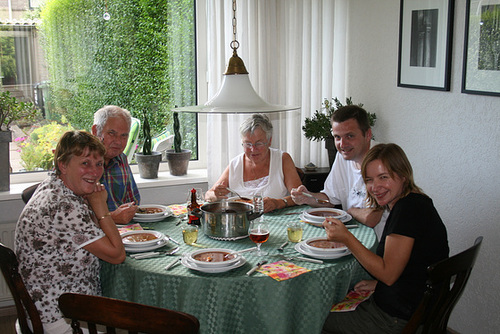 More Family, More Eating
Beautiful soup by Tante Riet. Wim, Joke, and Marc with us.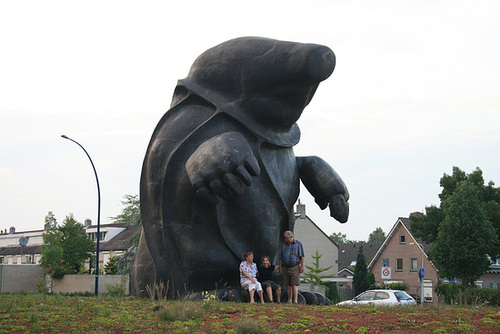 The Unnamed Mole
We thought the talk about the 11 metre mole was either a joke or something metaphoric. We were wrong.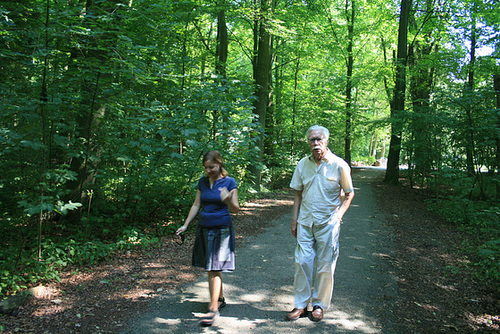 Walking With Oeds In Rotterdam
We had to do some sort of exercise to work off the pancakes!



Paul, And My Cousin Rianne
People should be careful when pulling faces for the camera. The picture just may end up on the internet.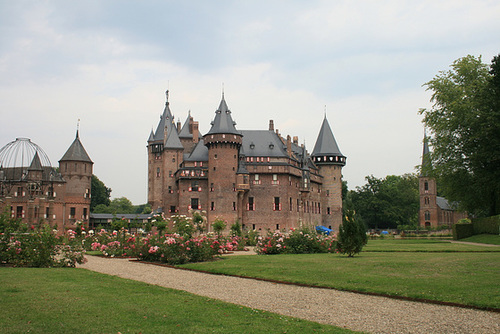 Castle De Haar
Near Haarzuilens.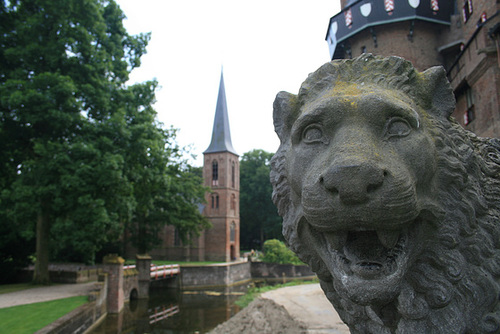 Castle De Haar
Lion along the main entrance.
---