30 August to 5 September, 2009 – Ptuj, Ljubljana, Piran, and Zagreb, Slovenia and Croatia
People who know us, know that we love Slovenia. This is the fifth trip we have made that has included Slovenia.
We started in Ptuj, partway between Hungary and the capital, Ljubljana. Gorgeous town with no real stand-out reasons to come, except that it is soooo damn pretty!
---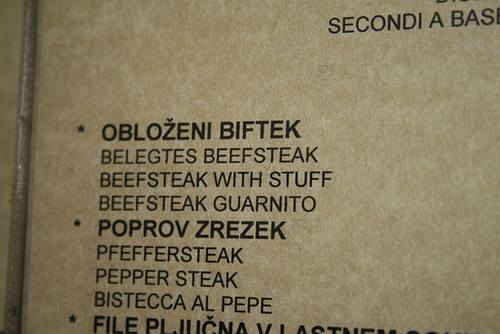 Beefsteak With Stuff
Before ordering, I think I'd like to know what stuff came with the beefsteak!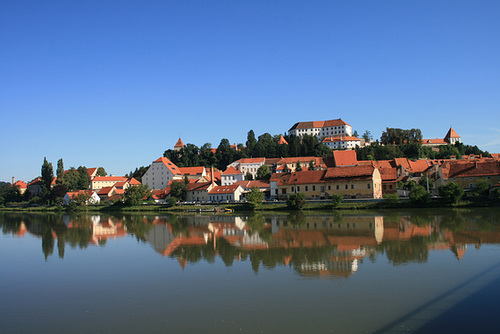 Our Favourite Town In Slovenia
Ptuj. Sounds a bit like a sneeze when you say it correctly. What a pretty town, hey?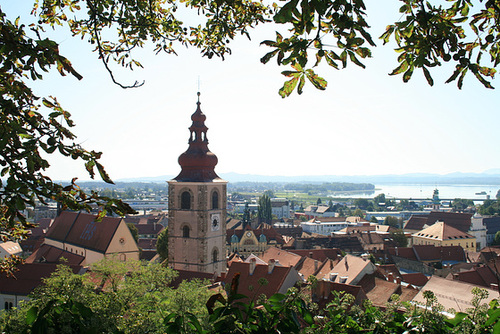 From The Castle, Ptuj
Looking down at Ptuj from the castle on the hill above.
---
Then by train to the gorgeous town-sized capital. We camped on the outskirts of Ljubljana, and spent a couple of days in the centre.
---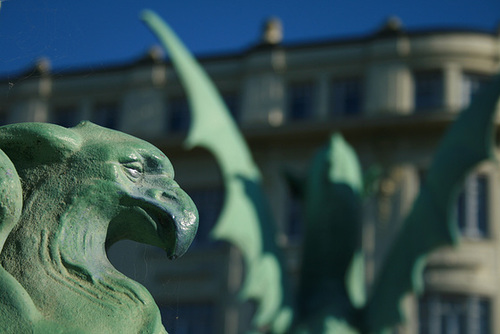 The Dragon Bridge, Ljubljana
We love Ljubljana. They say if you touch the dragon on Dragon Bridge, then you will return to the city. It has worked so far. It is our fifth trip to Slovenia, and we have been to the Dragon Bridge every time...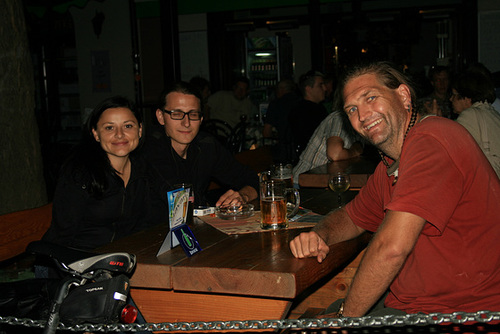 Beering With Alenka and Jure
We met this delightful couple in Trinidad, Cuba. Alenka offered us some birthday cake out of the blue while we enjoyed some Cuban music in the streets. So, here we are with them in their home city of Ljubljana.
---
By bus to Piran ...
---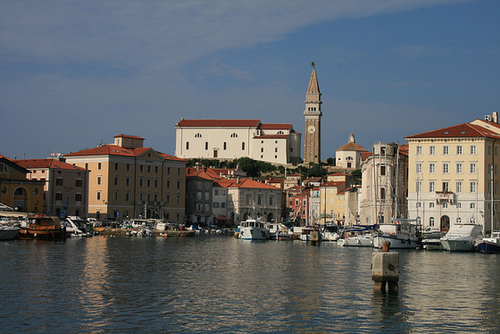 Piran
Obvious Venetian influences stamped all over this lovely coastal town in Slovenia.
---
... and back to Ljubljana to visit Peter and Paulona and their family.
---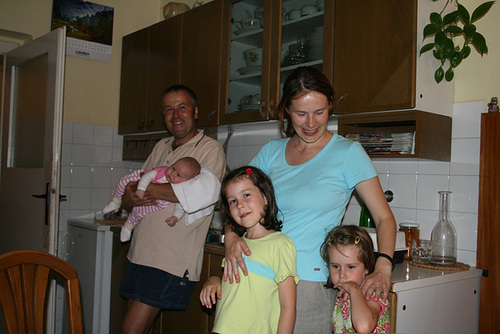 The Ever Growing Kovac Family

Peter, Jo, and One of the Dragons
Dragon bridge, again.
---
Finally, a day in Zagreb before we returned to Hungary.
---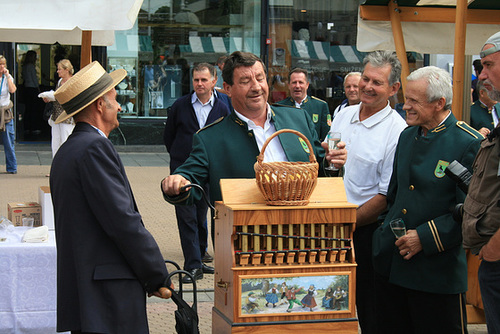 Should Drinking Men Be Allowed To Grind Street Organs?
Zagreb. The organ grinder looks on while somebody else gives his job a go.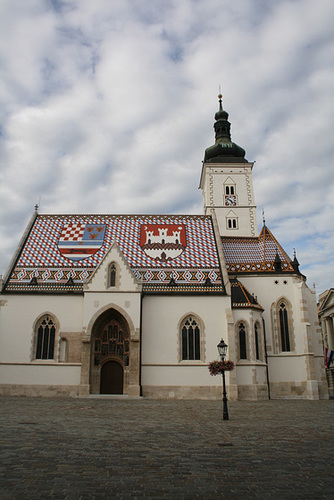 Zagreb
This is our third visit to Zagreb. The previous two times, we have arrived in the evening and left the following morning. So, we finally got to see the sights of Zagreb in daylight.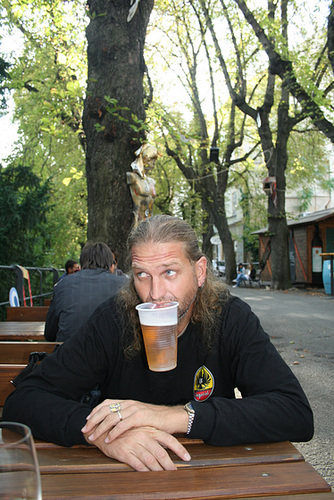 Jo Wanted This Photo To Be Included
Let's just call it "Drinking In Zagreb".
---