17 to 21 August, 2009 – Budapest
Most people know that Budapest has some wonderful architecture. Great cafés, a fantastic art scene, and a party spirit that really knows how to turn it on complement this to create one of Europe's great cities.
---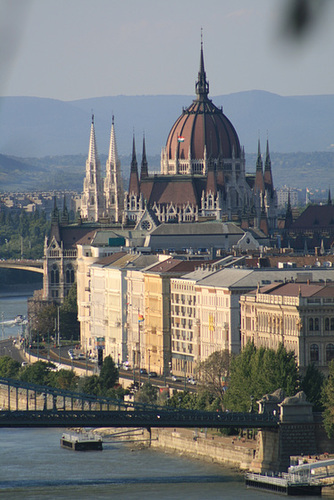 Looking Down At Budapest
Budapest, as viewed from Gellért Hill. Parliament is in the background.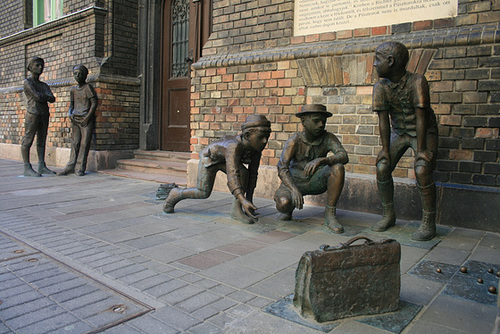 The Páli Boys
A famous Hungarian novel, first published over 100 years ago, was about the Páli Boys. These statues recreate the most popular scene from this novel.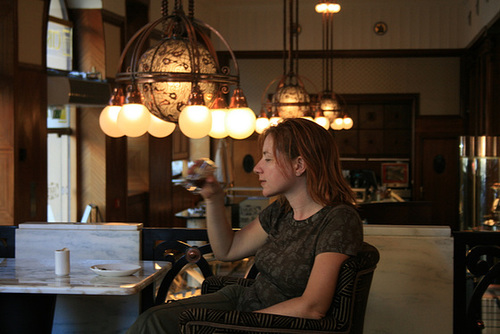 Living It Up
Coffee in Lukács.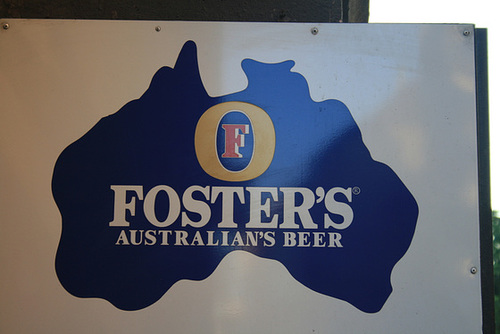 Spot The Mistake!
Some businesses should not be allowed to create their own signage!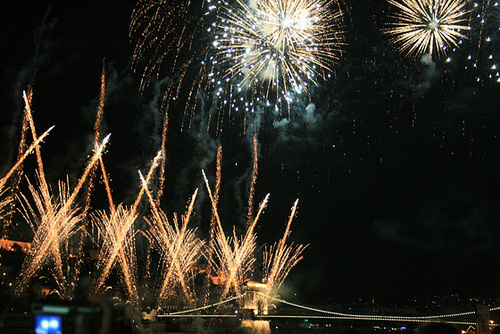 Fireworks Over The Danube
The 20th of September is THE big day in Hungary. Fireworks on the Danube are a highlight.
---
Most people know that Budapest has some great thermal baths. Some are Turkish in origin and still retain much of their very old character. Some are modern and built for function primarily. Some are in between, from the centuries in between. Soaking in some baths was one of the things we were really looking forward to in a return trip to Budapest.
---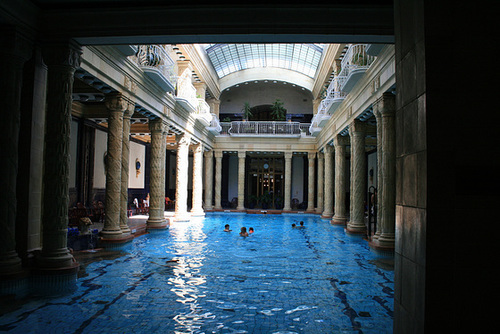 Gellért Fürdö – The Gellért Baths
Art Nouveau styled baths and thermal springs, in Budapest.
---
Most people DON'T know that Budapest is one city on the Red Bull Air Race tour. We didn't until about half an hour before arriving. And our timing was brilliant, as we got to see bits and pieces of all 4 days. The beauty of something like this is that you don't have to be somewhere in particular to see it. Any time you are anywhere near the river, you get to see something. Even while at the thermal baths we got to see some planes passing and some formations. On race day, though, we did set ourselves up at a good spot for a few hours.
---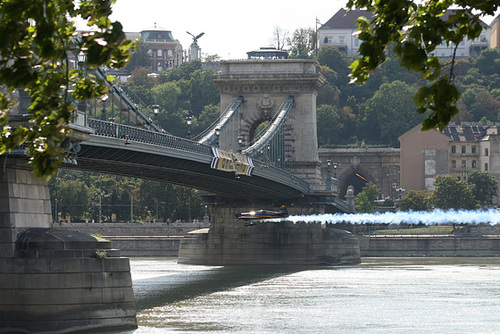 Red Bull Air Race Practice
Practice day number two. A competitor lines up his exit from the course, underneath Budapest's Chain Bridge.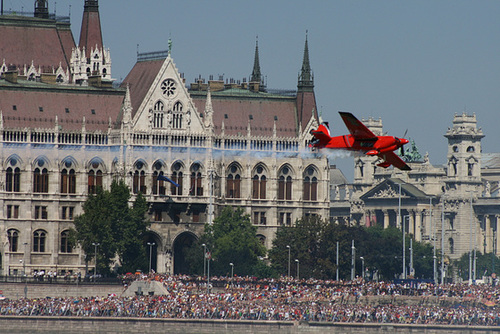 Red Bull Air Race – Budapest Parliament
Race Day. An early competitor passes the Budapest Parliament building.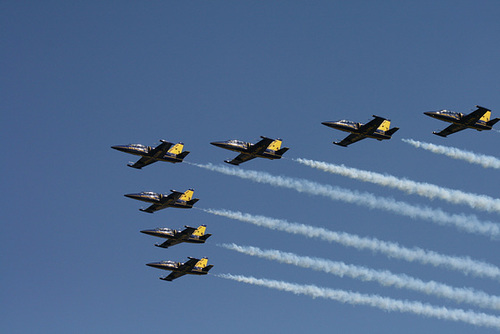 Jets In Formation
In between rounds, various entertainments were provided above the river. These jets created various spectacular formations and stunts.



Entering The Circuit
A competitor begins his run on the Red Bull Air Race course.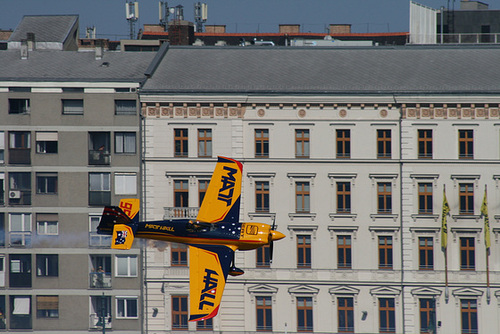 Aussie Aussie Aussie!!!
Matt Hall, Australian competitor in the Red Bull Air Race. Budapest.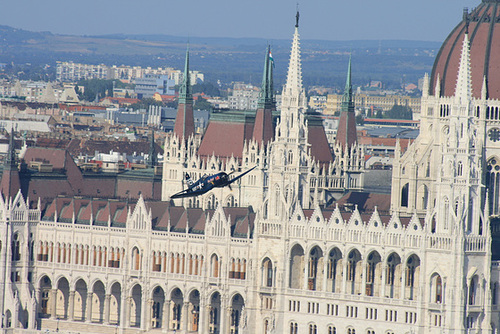 Vintage Aircraft, Budapest Parliament
On e of the entertainment aircraft climbs from the river level past the Budapest Parliament Building.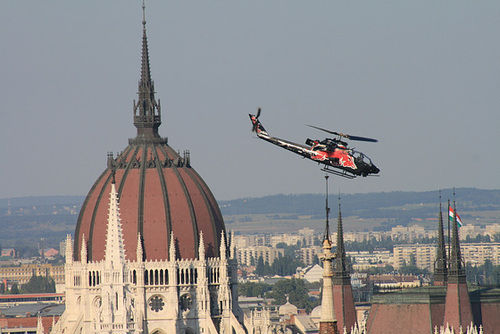 Stunt Helicopter
A stunt helicopter as part of the Red Bull Air Race entertainment.
---