19 to 25 January, 2017 - Puerto Princesa, El Nido, Sabang - (Philippines)
So, another trip comes to a close. We wrapped up in the western Philippine island of Palawan.
First, the beautiful rocky islands of Bacuit Bay, in the northern part. Based in El Nido, with its reasonable beach, the beauty of the archipelago was truly appreciated on a day trip island hopping. This also gave us our final snorkelling time with a small but highly concentrated coral garden featuring an abundance of gorgeous fish.
---

An Insect Friend
I just love how glossy this large horned beetle is. He looks pretty ferocious, too.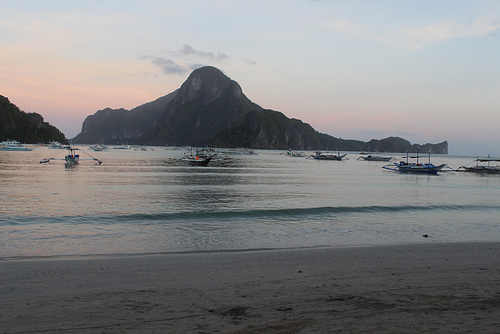 Sunrise at El Nido
This was the view from our place in El Nido. Cadlao Island.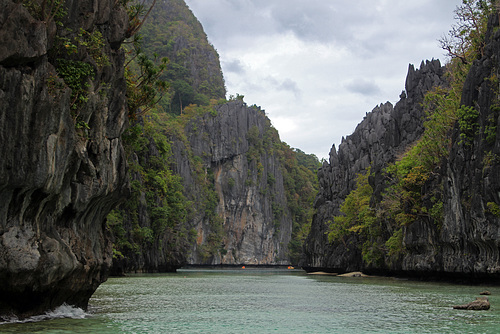 Entrance, Large Lagoon
Coming in to the large lagoon on Miniloc Island in Bacuit Bay.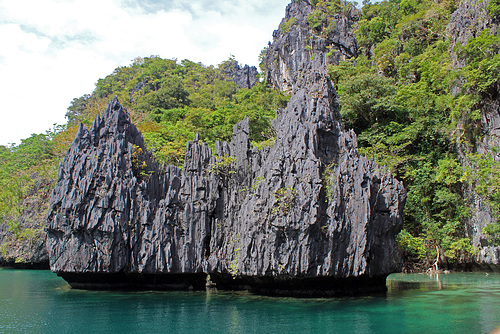 Rock Formations
Inside the large lagoon, Miniloc Island.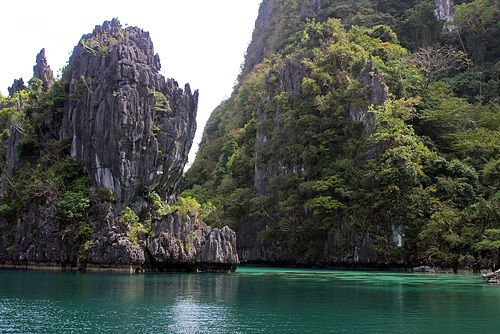 More Rock Formations
As we exited the large lagoon, Miniloc Island.

---
Our final destination was Sabang, for the World Heritage Puerto Princesa Subterranean River, the world's longest cave navigable by boat.
---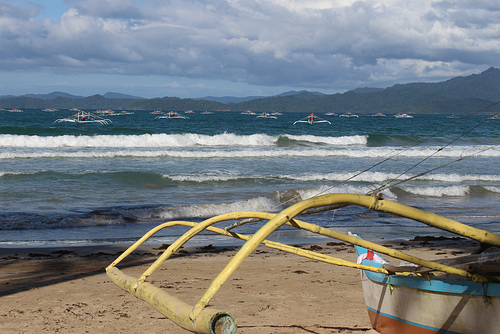 Like Spiders
The boats anchored off-shore at Sabang, looking sinister. They reminded me of spiders, or a fleet of drones.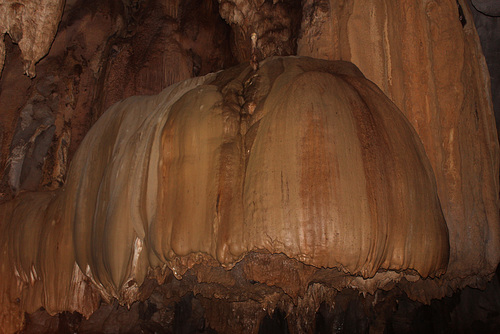 Cave Formation
One of the beautiful cave formations in the underground river of Puerto Princesa Subterranean River.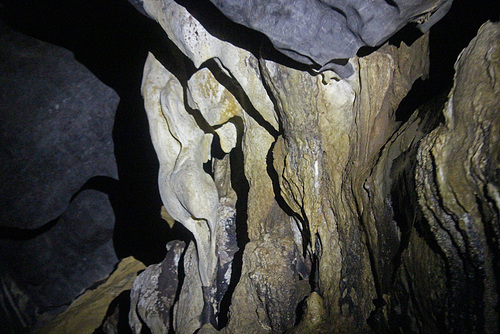 It's Sharon Stone
Can you see the curvaceous figure in the rock formation?



Monitor Lizard
A large lizard shows us his wonderful forked tongue.



Cautious Monitoring of the Situation
Jo and a none too shy monitor lizard.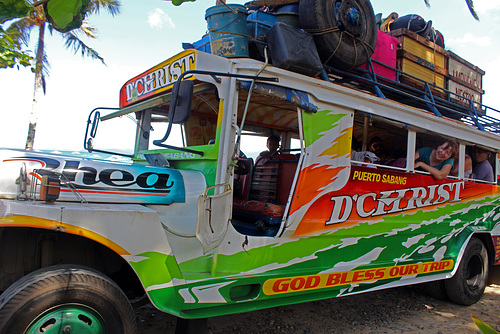 Local Transport
Heading back to Puerto Princessa on a jeepney. I joined some local guys and rode on the roof.

---