25 to 26 Feb, 2009 - Mirador de Quetzales, Costa Rica
After all the camping, we decided to treat ourselves and stay somewhere a little more special, Mirador de Quetzales. A little more expensive than our usual sort of thing, but with the bonus that it is one of the few places where you are almost guaranteed to see quetzales in the wild. They are fairly small, and stay quite high, so excuse the quality of the snaps, but they are very beautiful birds.
---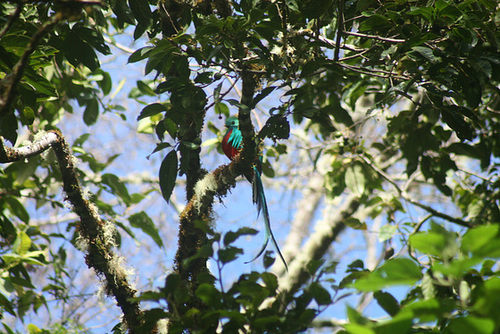 A quetzal
A quetzal, looking somewhat like a Christmas decoration in his red and green. Those magnificent tail feathers were much sought after in times gone by.
---