30 Jan to 2 Feb, 2009 – El Valle de Antón, Panama
Well, we're up in the hills, and we're both at different stages of feeling unwell. Jo seems to be pushing through the other side of something that had her coughing and blowing her nose. Meanwhile, I had to confess this morning that I was just at the start of going through something similar. So we've managed a few things, but have spent a fair bit of time on the terrace in front of our room, or laying down and taking it very easy.
Sights we have managed to get to include Pozos Termales, thermal baths. We slapped mud on our faces, and we sat around in a rustic tub of 38 degree mineral water. We walked out to Piedra Pintada, a rock with pre-Columbian carvings from an unknown culture. There are lots of waterfalls in the area, so we managed to get to a few of those. We ate at various establishments around town, including the $6 buffet (including beer/wine and dessert). On our final day, we headed out to the unusual square trunked trees. Yes, they were actually quite square.
---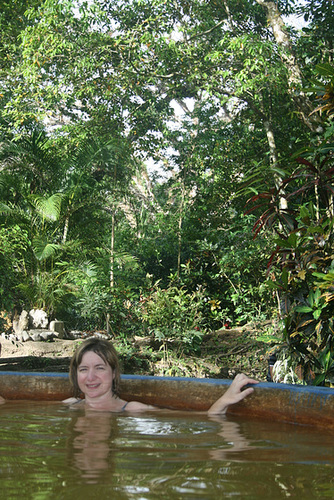 Jo soaking up the good minerals
Pozos Termales, the thermal springs. Rustic, and a pleasant soak.



A cool break
Near Piedra Pintada, two girls take a dip in the cool waters at the base of an unnamed waterfall.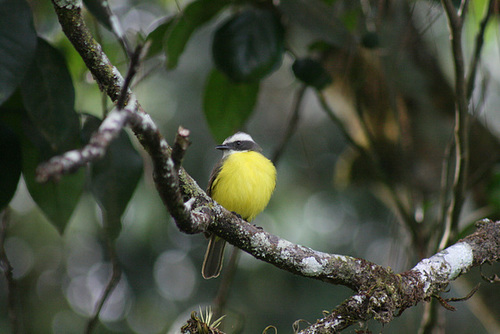 Unidentified, but very cute, bird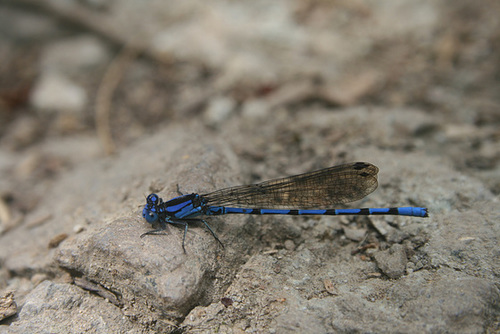 Magnificent blue dragonfly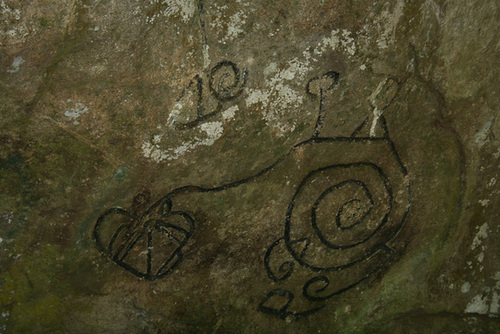 Piedra Pintada
Pre-Columbian rock carving from an unknown culture.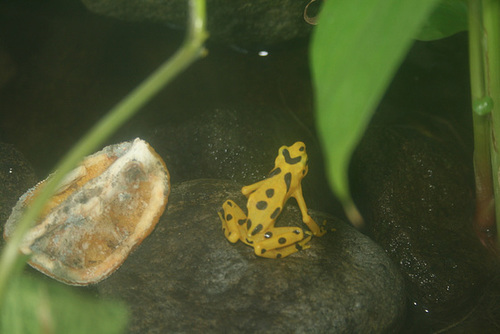 Rana Dorada
Very rare golden frog. This was captive in an aquarium. Unfortunately, we are yet to encounter one in the wild.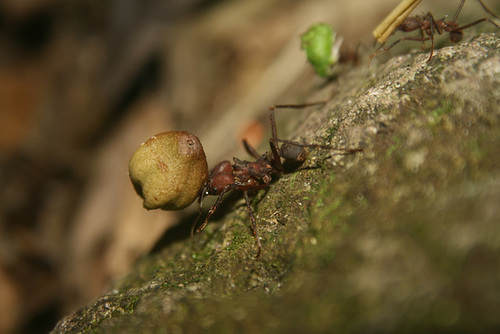 Hard working ant
An ant makes light work of a heavy load.
---