10 to 11 March, 2013 – Doha (Q), Baku (A) - (Qatar, Azerbaijan)
A quick little post about our change of continents. We flew from Nairobi, and had a night in Doha, Qatar, on the way. And from there, we had a one hour stop in Baku, Azerbaijan, en-route to Tbilisi. More on Azerbaijan in a later post, I'm sure, when we return there by land.
So, we had this very nice lady at immigration at Doha. Her question, where we were staying for our night in Doha. "Fuda Hotel", we told her. She looked at us a little oddly. We repeated, "Fuda Hotel". She seemed to process it for a bit and then her eyes lit up. "Oh, the Fuda Hotel", although when she said it, it was more like Vooda than Fuda. "Oh, sorry about our pronunciation. Should we avoid saying Fuda." "Yes", she replied. "Not a very nice word." We were suitably embarrassed. Then she cracked up and laughed. "No, just a joke. Say it as much as you like. Fuda, fuda, fuda." As we exited the immigration area, I think she got one more "fuda" in.
---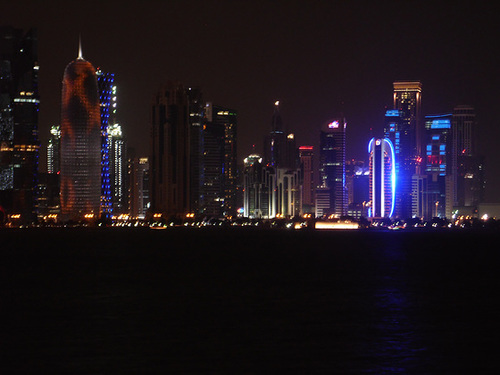 Doha Skyline
Looking to the Doha business district, from "Al Corniche".



At Souq Woqif
In a street adjacent to the famous Doha market, Souq Woqif.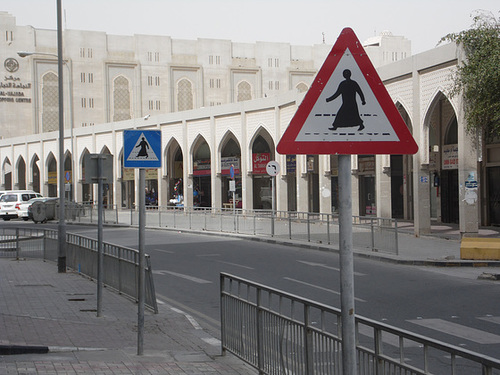 Culturally Contextual Signage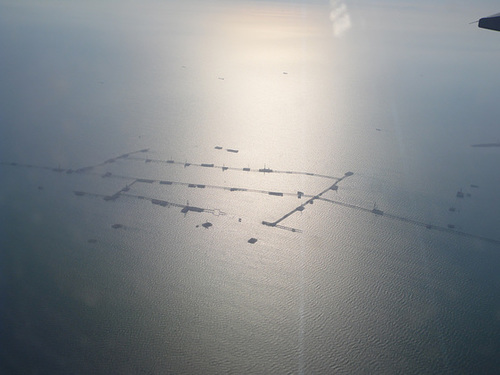 Oil Platforms
Coming in to land at Baku, Azerbaijan, over the Caspian Sea. Dozens of oil platforms.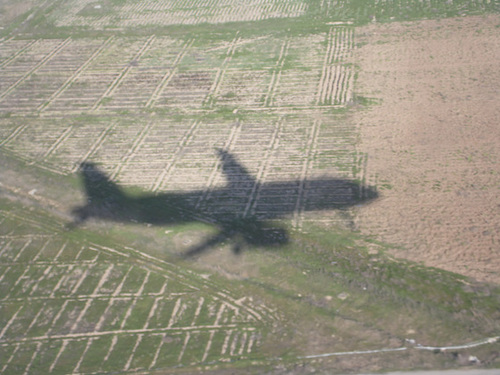 That's Us
Cool shadow seconds before touchdown.

---