17 to 21 January, 2012 – Isla San Andrés (Colombia)
---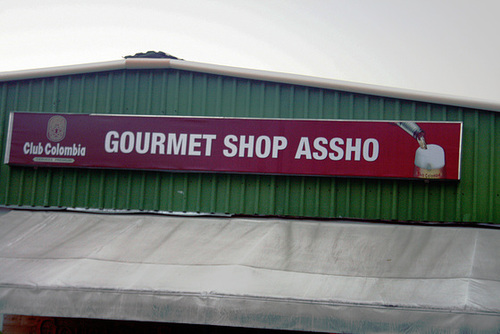 Did Two Letters Fall From the Sign
"I drive really slow in the ultra-fast lane; While people behind me are going insane."

A very unfortunate name for a business, methinks. Isla San Andrés, Colombia.
---
Now, on to more serious things... San Andrés (and nearby Providencia) are politically part of Colombia, although geographically much closer to Nicaragua, and historically part of the English empire. Thankfully we missed the highest point of high season, and still found it as paradisical as expected, although if a few more tourists had been thrown in to the mix at remoter places around the island, then we may have lamented at paradise lost. Nearby islets, Johnny Cay and Acuario, could not have held many more people when we visited. But in contrast, we still found some little spots that we could call ours for a couple of hours. There were opportunities for snorkelling, and while it was fun with the fish, there really was not much coral to be seen.
---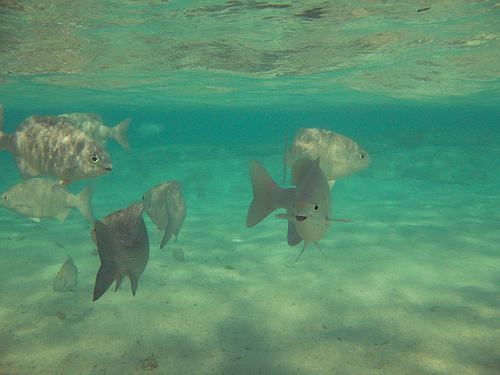 Happy Fishies
Acuario Cay, Isla San Andrés, Colombia.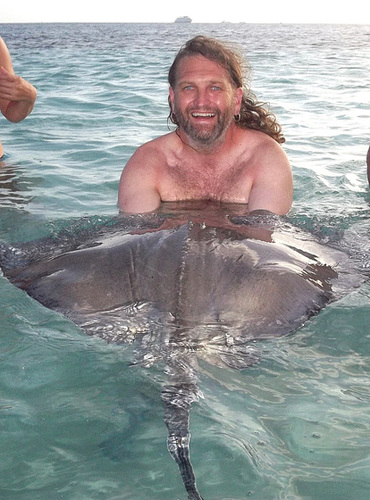 I Never Thought I'd Get a Cuddle From a Sting Ray
They told us that we would find manta rays here. I am no expert, but am fairly sure this is not a manta ray, but rather a variety of sting ray. In any case, it had no qualms about being handled, and was very gentle when held. Acuario Cay, Isla San Andrés, Colombia.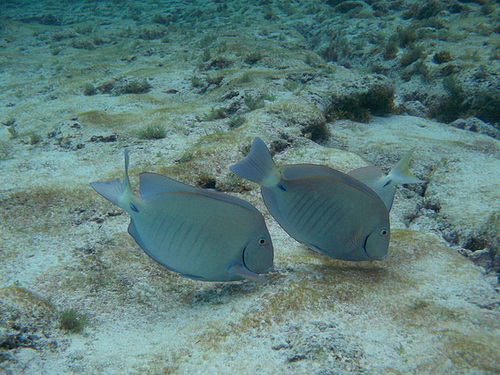 "We Like To Do Everything Together"
A fish couple. Acuario Cay, Isla San Andrés, Colombia.



An Iguana on Johnny Cay
Johnny Cay, Isla San Andrés, Colombia.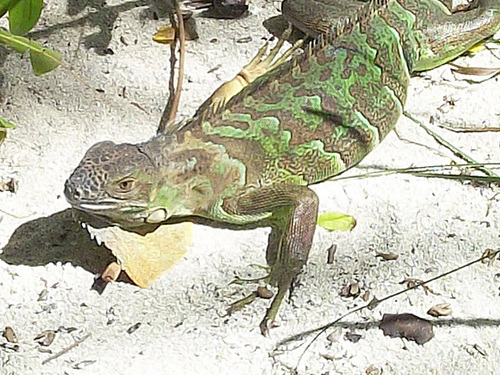 Cool Camouflage
Another iguana on Johnny Cay, Isla San Andrés, Colombia.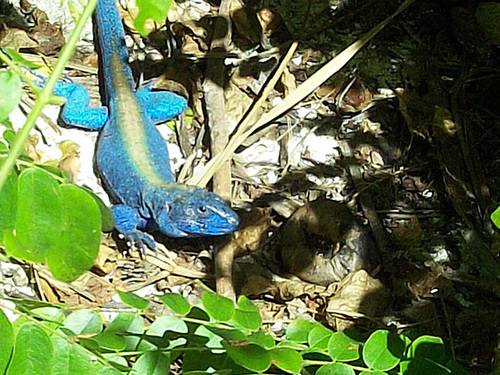 Throw a White Cap On Him and Call Him a Smurf
An incredibly blue lizard. Another reptile resident of Johnny Cay, Isla San Andrés, Colombia.



The Oldest Church on San Andrés
A 170 year old Baptist Church. A beautiful wooden structure in the English speaking part of Isla San Andrés, Colombia.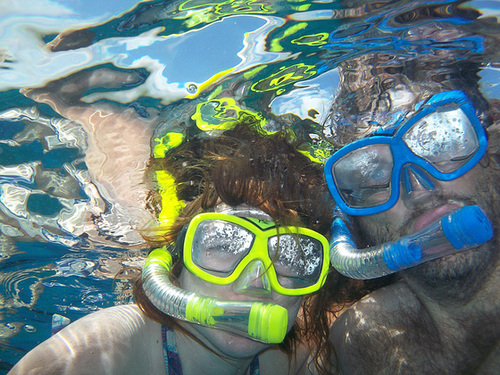 Guess Who?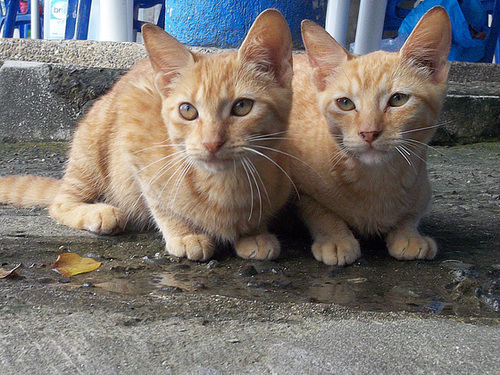 We Can Never Resist a Cute Pair of Kittens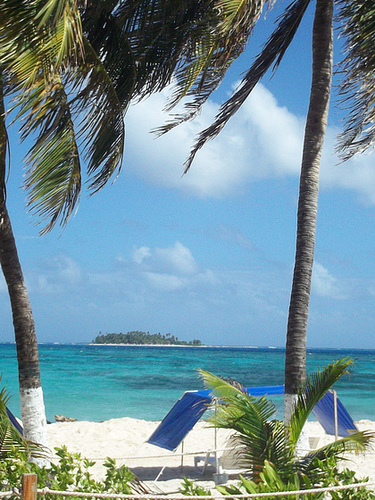 View of Johnny Cay, Isla San Andrés
Johnny Cay sits about 1.5 kilometres from the beach at San Andrés, Colombia. A popular day trip takes you out there to sunbathe with the iguanas. It is a picturesque place.
---
Incidently, while most people come here for the sun, the sand, and the sea, another attraction is all the duty free stuff. For us, this equated to really cheap beer. 50 cent cans, and that was from the 24 hour mini-market. Buy them from the shop, head down to the beach, park yourself within 300 metres of a club, and enjoy the music for free. Incidently, no person in Colombia plays music at a level below ear-splittingly loud, so you can be certain of hearing a club's music from this kind of distance. The only real problem, is that wherever you sit, you are within 300 metres of many clubs, so you have many tunes at varying levels that you need to perform audio gymnastics to separate. Still some reggaeton, which dominated the mainland coast, some calypso which always makes an appearance on Caribbean islands, and some other more traditional styles of the Latin region. We were, however, surprised to not hear any Bob Marley.
Getting here involved us making the second shortest air connection we have ever done. Co-incidentally, the shortest connection ever for us was at the same airport, but in 1997. Then, we ran through the airport with blank boarding passes and had the door of the plane closed behind us as we wandered up the aisle looking for any empty seats. This time, it was slightly more organised, only in-so-much as we had proper boarding passes with allocated seats. Even so, ten minutes is not a long time to exit one aircraft, leave the arrivals area through baggage claim, make your way past all the check-in counters, go through security, in to the departure lounge, and board your next flight!