13 to 16 January, 2012 – La Guajira / Punta Gallinas, Santa Marta (Colombia)
We got whipped by the wind and drenched by the waves. Ploughing along the northern coast of Colombia, heading to Punta Gallinas, the northernmost point of the continent. Our tiny boat was tossed around. Salt water crashed over us, almost like somebody was standing above us emptying one bucketload after another. Looking at each other, we hung on to the belief that in this particular instance, it was all about the destination, not the journey. This was a bit more adventure than we had thought we needed.
Thankfully, we were right. The destination is magnificent. It's remote. It's wild. It's barren. It's so beautiful.
---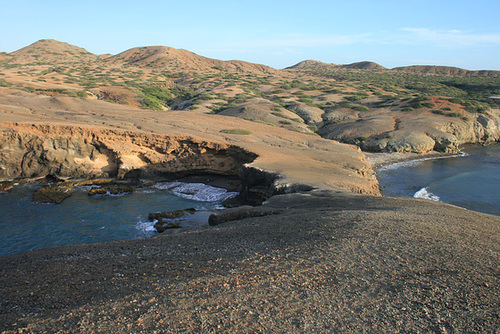 Early Evening Light
The rugged landscape near Cabo de La Vela, Colombia.



Inlet Beach
Near Punta Gallinas, just 50 metres from where we were staying, is this lovely beach. Mangroves...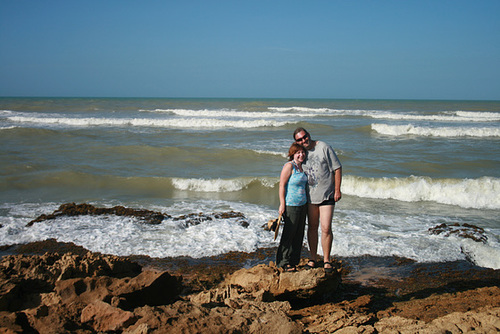 The Northernmost Point of the Continent
Punta Gallinas, Colombia, as far north as you can get on the South American landmass. Wild, remote, and totally otherworldly.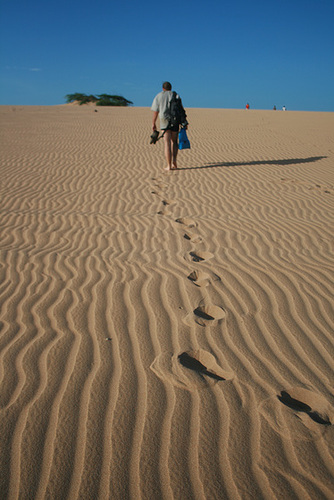 Climbing the Dune
Ascending on the landward side of the dunes at Taroa Beach, near Punta Gallinas, Colombia.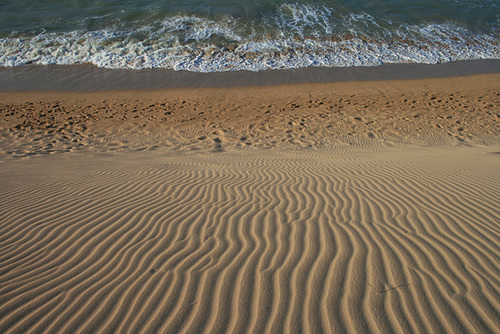 Slide Down the Dune, Straight Into the Sea
Gorgeous windsculpted dunes at Taroa Beach, Colombia. Perfectly formed and positioned hard up against the water's edge.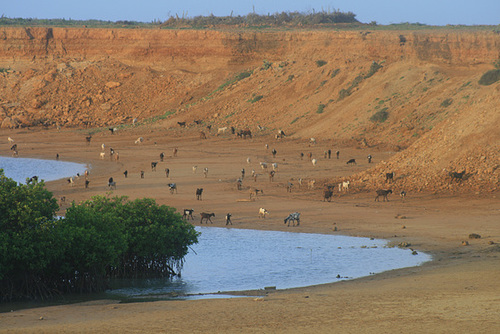 Beach Goats
Early morning. The farmers have let their goats out to roam and feed. They descend over the cliffs on to the beach below. Punta Gallinas, Colombia.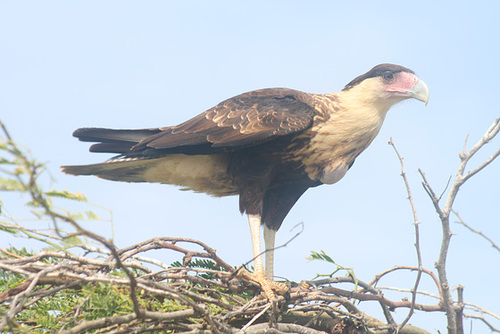 Caracara
Perched on a windswept tree, surveying the land for a meal. Punta Gallinas, Colombia.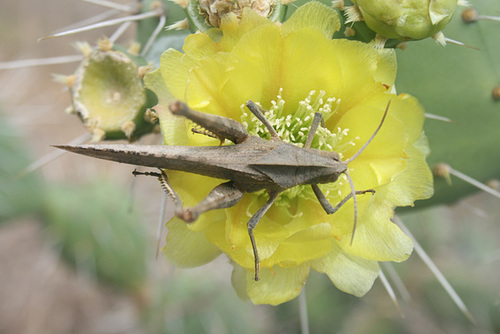 "Langosta"
The locusts of "La Guijara", Colombia, (nicknamed langostas - lobsters), leap wildly in...



Locust - Close-up
Climbing on a cactus...


Cactus Spines

Lobster for Every Meal
Actually, on the last day at Punta Gallinas, I chose to have the prawns. I had eaten lobster for pretty much every other meal.
---
The return boat trip was much more sedate. It was a very pleasant crossing, with the wind and waves coming from behind. This made the boat crossing over an hour shorter.
But the adventure was not over. The 4WD journey had its hiccups.
---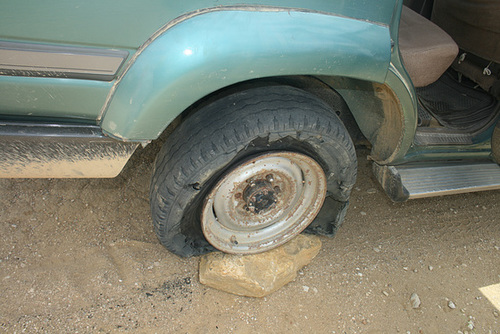 Flat Number Two
This was the spare. We had already had a flat tyre, and a few kilometres down the road, this is what happened to the replacement.
---
We stopped in Uribia on the way back. It is the capital of the region. It only numbers a few thousand residents, but swells every day with locals from the surrounding countryside. Organised chaos.
---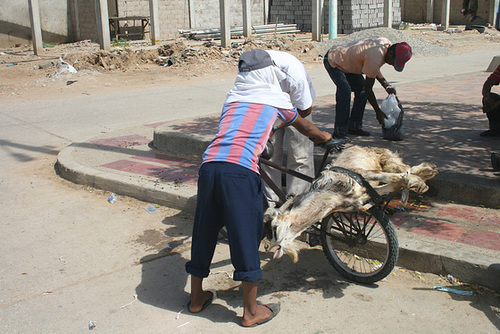 A Goat Transported by Bike
At the market, there were a couple of guys who seemed to have the job of getting goats on to bicycles. Uribia, La Guijara, Colombia.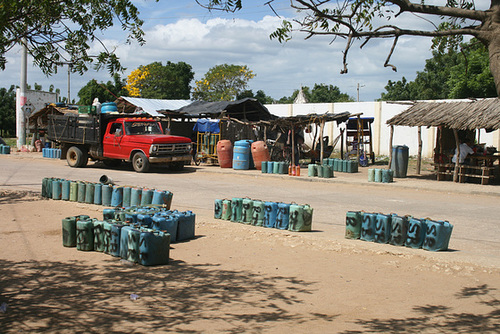 Tax-free Black Market Petrol
Smuggled over the border from Venezuela. No bowsers, though, just syphoned directly from cans. La Guijara, Colombia.
---
And here's a lovely photo to finish on.
---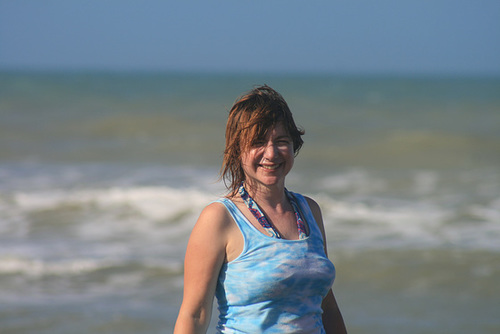 My Beautiful Wife
At Punta Gallinas, the northernmost point of South America.
---