13 to 19 January, 2011 – Panaji and Palolem, India
OK, so maybe I have jumped the gun by writing a blog about Goa while we are still here, but ideally, there is not much happening. We decided to get down here to get some sun, and it hasn't disappointed - 31 or so for the 3 days so far. We did spend the first nights in Panaji, capital of Goa state, and did a day trip to Old Goa (which was abandoned after epidemic upon epidimic, like cholera.
Now we are in Palolem - beach front hut, cows wandering past, and perfect sunsets.
---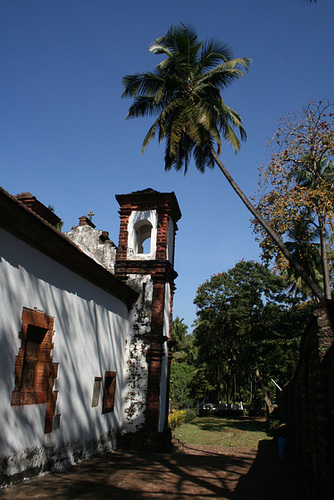 A Church In Old Goa
One of a number of churches in Old Goa, no longer in regular use. The settlement of Old Goa was abandoned a couple of centuries ago after the population was desisimated by one epidimic after another.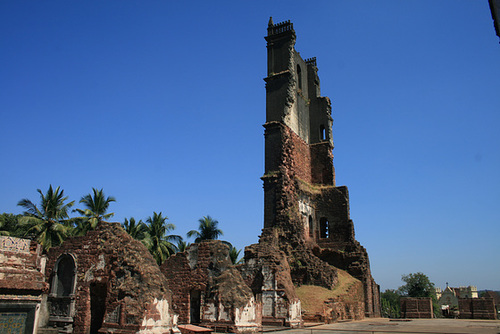 All That Remains Of One Cathedral In Old Goa
Only recently have efforts been made to stop further deterioration of this cathedral in Old Goa.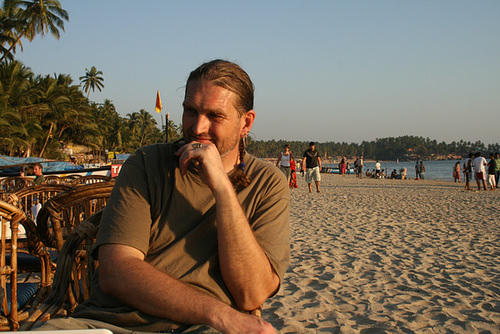 Me On A Beach
I did protest, but Jo wanted this photo included. Palolem beach, Goa.



Palolem Beach, Goa
Goan beaches are not exempt from the usual sight of cows wandering at will.
---