19 to 27 July, 2009 – Viñales and La Habana, Cuba
¡Que calor! The common greeting of Cubans at this time of year. How hot! Really, I don't need the reminder. Trickles of sweat down my spine are one reminder. Drinking three to four litres of water a day (and the subsequent need to find toilets) is another. The magnetism I feel to fans and air conditioners is yet another. We aren't going to miss this aspect of Cuba.
We have come to know Cuba as the land of lobster and pork. You work it out. Yum! Ye will miss this aspect of Cuba.
We ended up spending almost a week in La Habana the second time. What a city. We sat most evenings on the roof of our building, cigars and rum, enjoying the views and the breeze and on one occasion, a storm that glanced past us. We walked a lot, and started to establish some regular haunts. On the last day, we went back to some of our favourites. Pork sandwiches, oyster cocktails, peso coffees, Bucanero beers, and half litre tubs of icecream.
And a final collection of photos.
---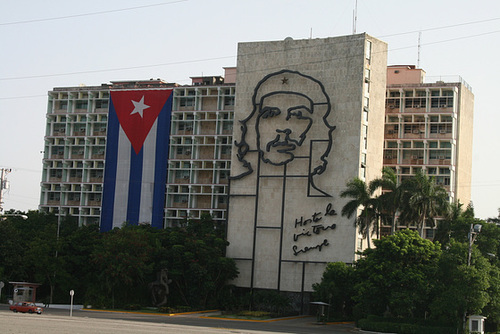 "Always Towards Victory"
Che looks over the Plaza de la Revolución in La Habana.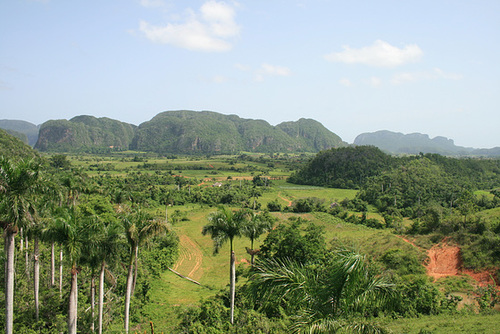 Approach To Viñales
Limestone formations create a backdrop to Viñales.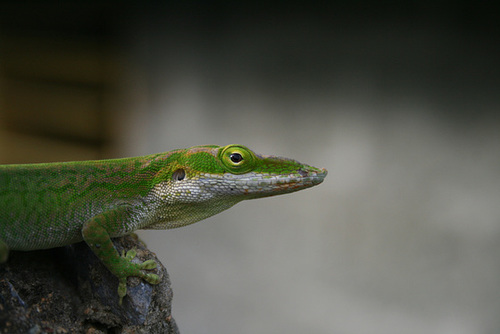 Very Cute And Very Tolerant
Lizard on a fence post.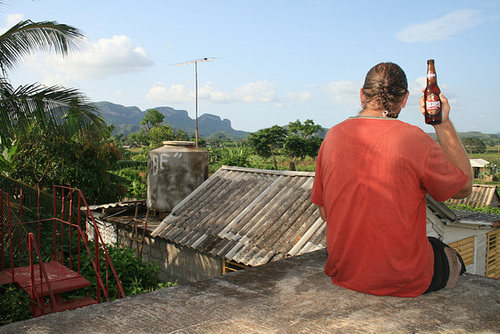 Beer O'Clock
On the roof of our casa, with our Cuban regular beer, "Bucanero".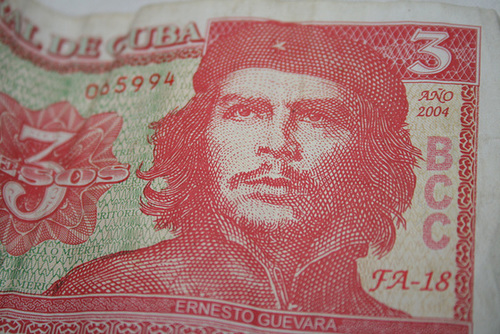 Three Peso Note
Che graces the Cuban 3 peso note. This is the "Moneda Naciónal", the local currency, as opposed to Convertible Pesos for foreigners.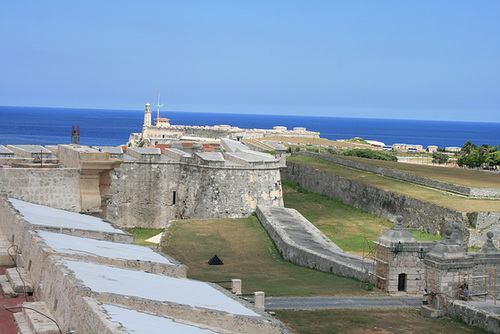 The Forts
On the other side of the bay from downtown La Habana, the twin forts of Morro and Cabaña.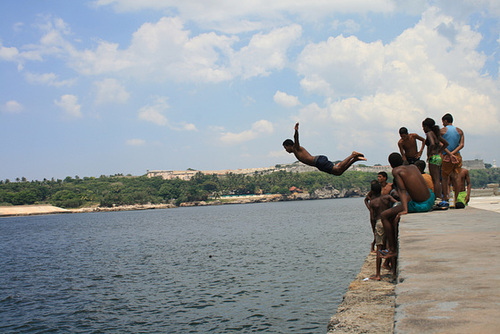 Diving From The Malecón
From the the sea wall of La Habana.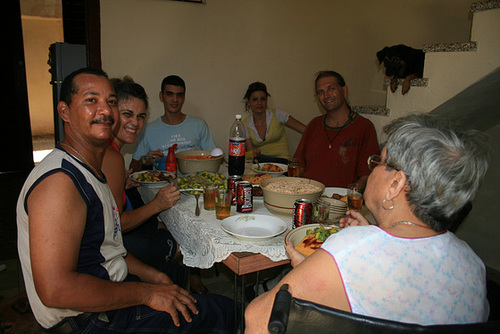 A Cuban Feast
A visit with a great Cuban family – friends of some very good friends (most of you know, or know of, Ombi and Alex – they insisted we go and visit this family). Succulent roast pork, tamales, pasta salad, avocado salad. ¡Que Rico!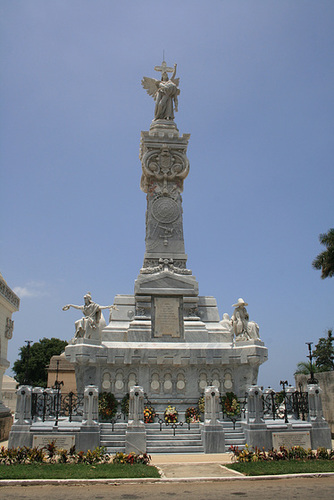 Monument To The Firefighters
A very beautiful monument to fallen firefighters inside La Habana's necropolis (3rd largest cemetery in the world, I heard – about 1,000,000 people buried).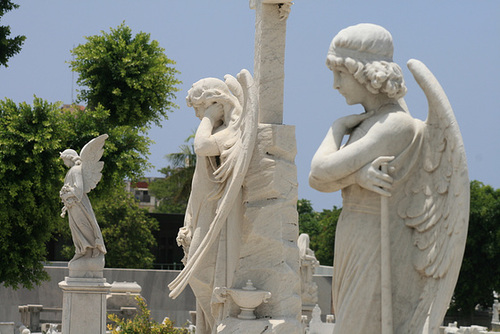 Graves In The Necropolis
The necropolis of La Habana is a beautiful sculpture park. Many marble and granite graves, with a heavy emphasis on angels, and overall in a pretty good state of repair.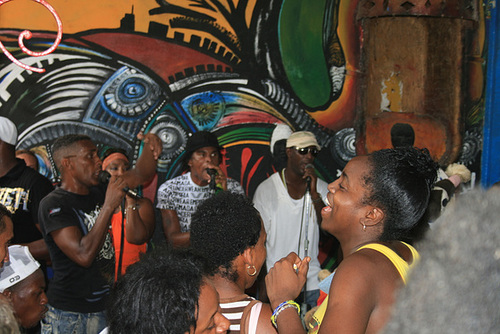 Street Music
Music, singing, and dancing. La Habana.
---