1 to 2 Mar, 2009 – Volcán Poás, Costa Rica
It's not the first time we have gone specifically to see something, and not seen it, and I'm sure it won't be the last. Volcán Poás was to largely remain in cloud. We caught the briefest of glimpses of the lake in the bottom of the crater, for about a minute, but that was about it. We could smell the steaming fumaroles, but the smoke and steam they produced just mixed in with the cloud that raced around us, propelled by a fiercely cold wind.
Now four, we were at least able to say that none of us had expected the views we had. We arrived in the afternoon, and were deposited by a local bus at the end of his run, some kilometres short of the park entrance. We had some lunch at the mirador dining establishment that was right there, and were very impressed by the views, over 5 of Costa Rica's 7 provinces. By the end of lunch, we had decided to rent rooms for the night. In the evening, trying to warm up by a fire in the dining room, we got an amazing surprise after sunset, when we realised just how far we could see. All of San José lit up for us, and every town and village between us and the Pacific Ocean.
---

Long Exposure Hummmingbird
1/200th second. Don't know the breed, but tiny as!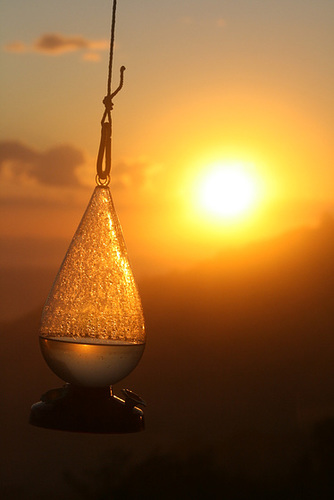 Sunset at Poás
Hummingbird feeder and sunset.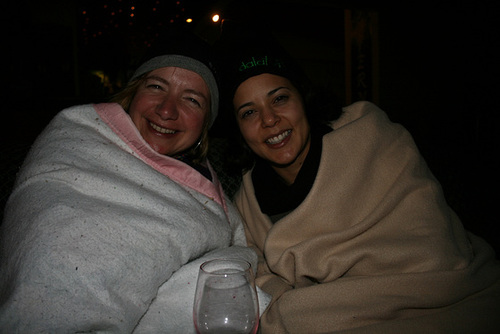 Grandma Impersonations
Jo and Lisa fight the cold.
---