23 to 27 December, 2015 - Pietermaritzburg, Durban - (South Africa)
---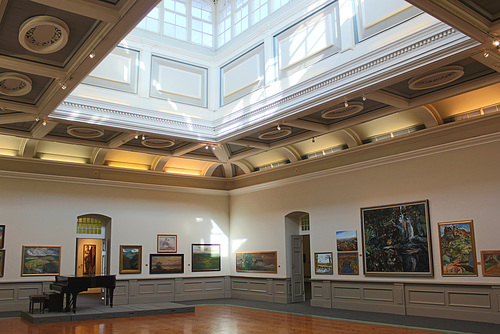 Gallery Interior
The main hall of the Tatham Gallery, Pietermaritzburg. Formerly a Supreme Court.

---
I haven't seen my cousin Sharon for 37 years. And I have not met my aunt Norma or cousin Robert! So, we did feel that asking to crash with them for Christmas might be a little presumptuous. Emails were definitely encouraging, but you still don't really know if you are over stepping a mark.
We felt instantly welcome and knew that this was going to be a Christmas to remember. We ended up being 15 for dinner, with some neighbours and their family joining us. The cheer was spread thick and wide. As expected, there was way too much food. Beautiful meats and veggies, gravies and sauces, pudding and trifle.
I was 9 years old the one and only time I met Sharon. And it was wonderful to pick up so easily again. That's family!
---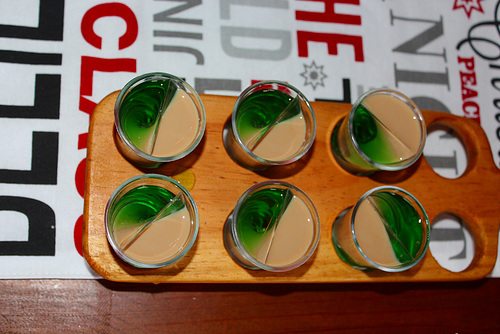 Springbok Shooters
Creme de Menthe and Amarula.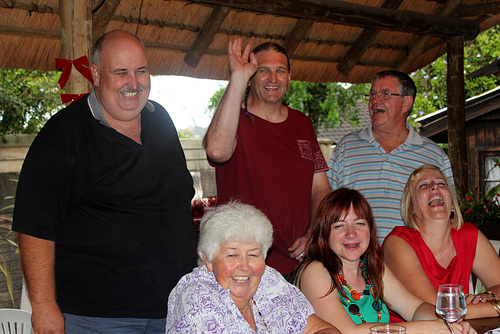 Christmas Day with the Family
Back: My cousin Robert, Myself, and Tony. Front: Aunt Norma, Jo, and cousin Sharon. Hilarity supplied by Tammy.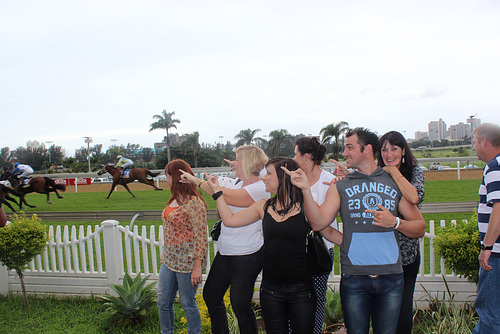 Boxing Day Races, Durban
I didn't back a winner all day, but Sharon had mixed fortunes. A lot of fun for boxing day, with afternoon very pleasant.

---