9 to 15 December, 2011 – Auckland (New Zealand), Los Angeles (USA), Santiago (Chile)
So, we found this cheap fare to get us across the Pacific, from Auckland to L.A. So, all we have to do is tag on a Melbourne-Auckland flight, and from L.A, some flights through the key places we want to get to in South America... So the total price is still not bad, but we have something like 16 flights on our itinerary, now.
So, friends and family catch ups are in order. Can't afford to have our connections too tight, now, just in case.
So, first to Auckland.
---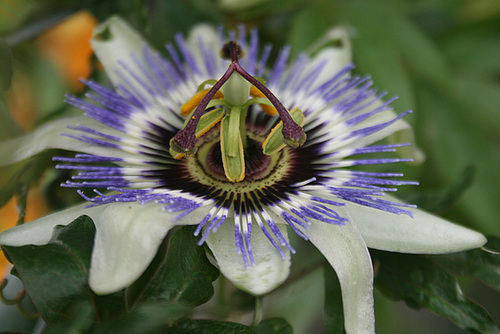 A Flower Along the Path
Just by the path, along the cliff top, Auckland.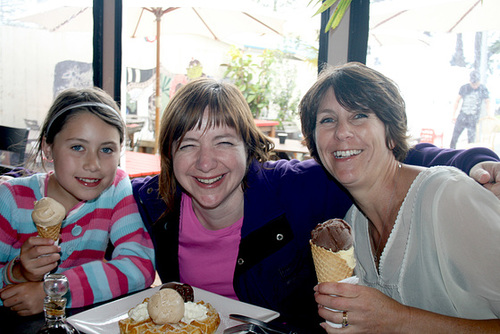 Icecream with Amy and Karyn
Karyn is Jo's cousin - they have not seen each other in about 30 years. Amy is Karyn's daughter.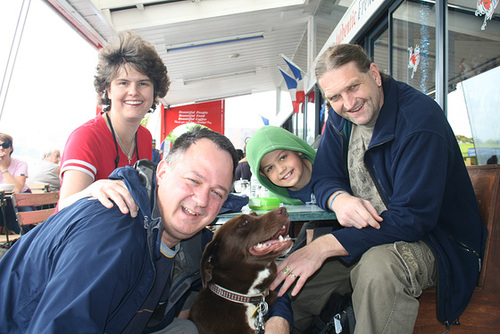 Auckland - With Shirley, Tibi, Thomas, and Milo
Great to catch up with friend, formerly of Melbourne.
---
And then, it was on to Los Angeles. Very good friend, Adam, who we have now met up with on five different ocassions.
---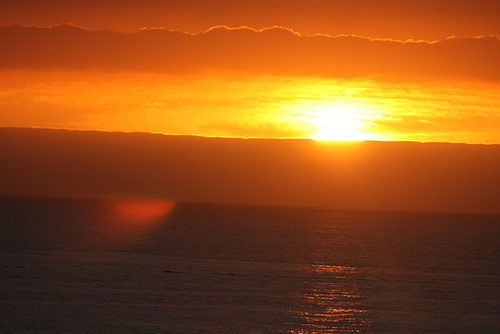 Sunset at Crystal Cove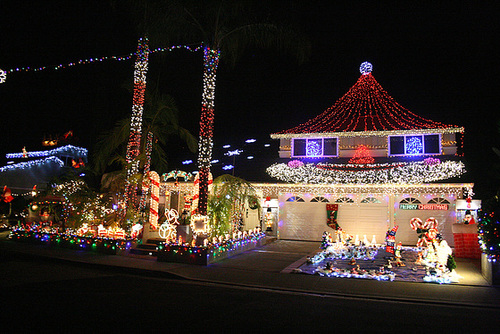 Clark Griswold - Eat Your Heart Out
No, this is not Adam's house, but is not far from where he lives. This house is in a street where all but 2 or 3 have gone close to this crazy with Christmas decorations.



Breakfast Burritos With Adam
It was raining. So breakfast burritos at the beach was turned in to breakfast burritos "eat-in".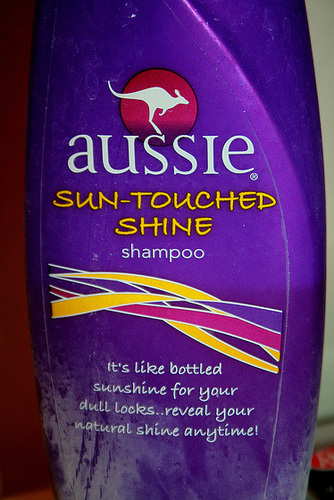 Bottled Sunshine
Now we know why the weather has been so crap in Melbourne recently - the Americans have come and stolen our sunshine for their shampoo!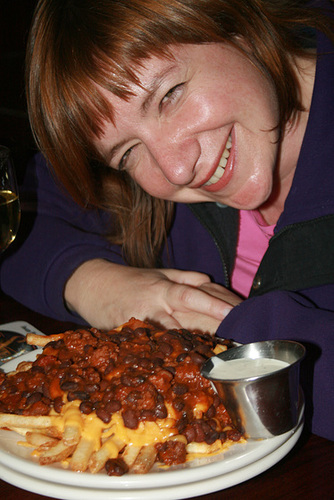 Jo with her Final LA Meal
Chilli cheese fries!
---
A couple of flights later, and we were on our target continent - South America. Crashing with Nolo in Santiago is always a good time.
---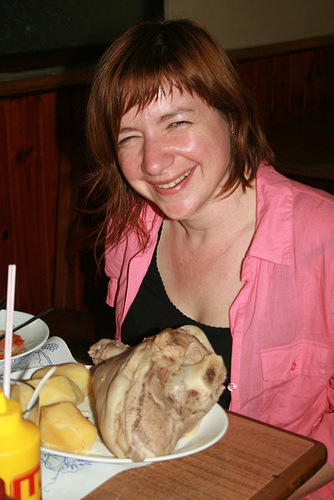 Jo with her First Santiago Meal
They said it would be a nice piece of pork - we did not expect a whole leg of a pig.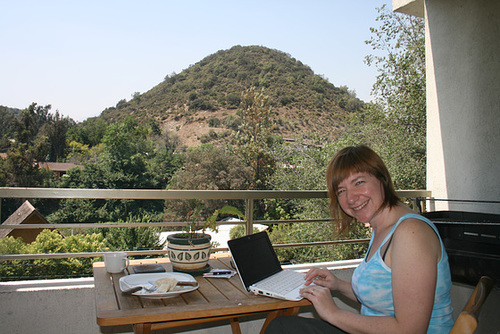 Relaxing at Nolo's Apartment
It's like he has his own private little mountain to look at.

---