20 to 22 Apr, 2009 - Granada, Nicaragua
I'll let the photos speak for themselves.
---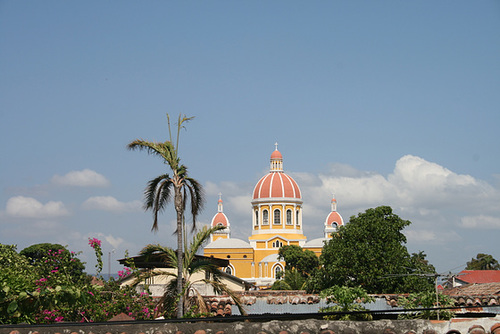 View From Our Hospedaje
The Granada Cathedral across the rooftops, viewed from our accommodations.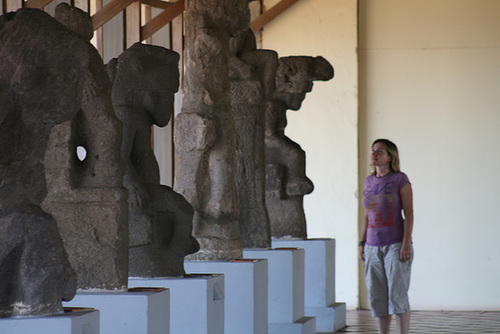 Statues From Isla Zapatera
Large statues found on the ritual island of Zapatera in Lake Nicaragua, now on display in the museum of San Francisco.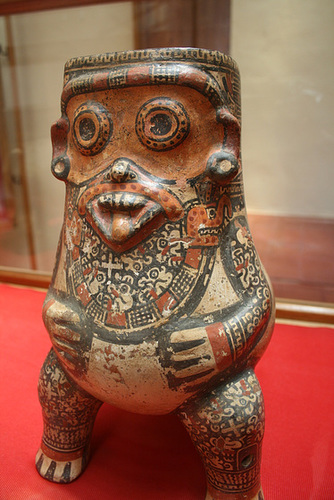 Another Hilarious Pot
Some potters had a lot of fun. This pot is holding his belly and poking his tongue out.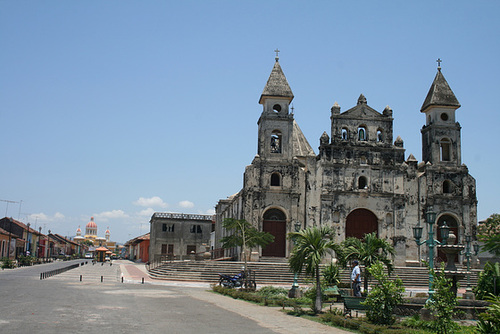 Looking Towards Granada Centre
A streetscape, and the church of Guadalupe.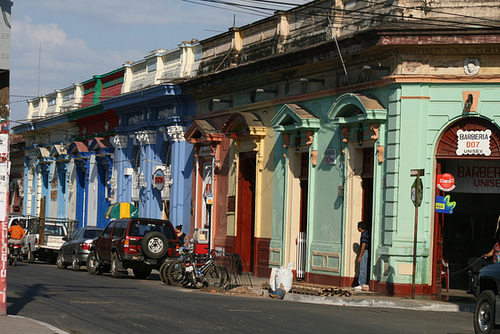 A Typical Street in Granada
Close to the centre, there is a bit more attention to detail and colour, but the average street in Granada still has many beautiful Colonial buildings.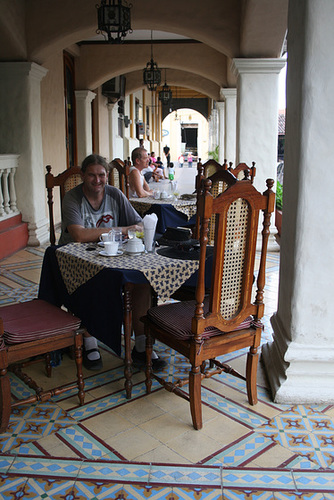 Drinking Coffee
Amazingly, it is hard to find a good cup of coffee in Nicaragua. But in a city like Granada, so heavily visited, they know the tourists are seeking a good brew. This is right on the main square.
---